How to advertise on Facebook
Page likes ads help you reach people who may like your Page. If your goal is to increase awareness of your business, these ads are a way to promote your Page to people who are interested in your content or businesses like yours.
If you already have a Facebook business page (and you should), you can head straight to the Facebook Ads Manager or Business Manager to create your Facebook ad campaign. If you don't yet have a business page, you'll need to create one first.
Read how to create a business facebook page
1. Promote Your Page
When you go to your Facebook page, the first ad opportunity you'll see is to Promote Your Page in the left sidebar .
When you click on this option, you'll get to preview whether you want to promote your page, posts or getting leads
When you click on promote your page option, you'll get to preview how your ad will look in the news feed for desktop users & mobile users — as well as the right sidebar column.
The ad will use your Facebook page's name, short description, and cover photo for the creative. You'd need to change these prior to advertising if you didn't like how they display as an ad.
To the right of your ad preview, you'll see your targeting options. They're simple & include location, interests, age, and gender. Beneath these, you'll be able to set your budget & schedule the duration of your ad's run time.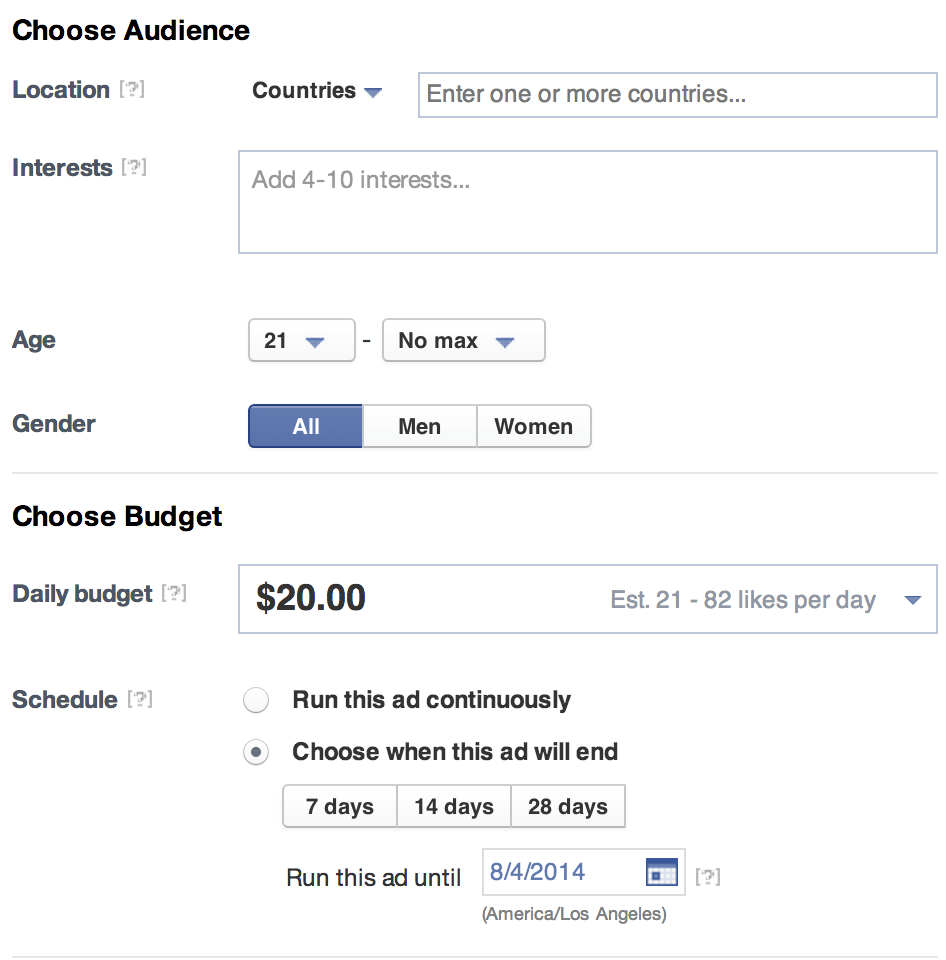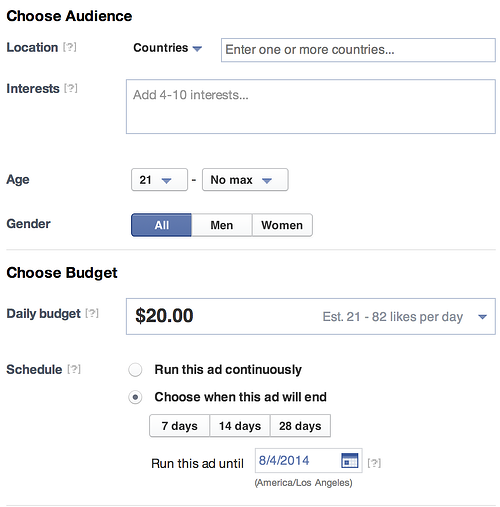 Once you've configured these options, you can click Promote Page to submit your ad to Facebook for review.
Alternatively, if you'd prefer to use more advanced targeting options, you can click on the settings wheel icon beneath the preview & select Advanced Options to configure your ad with a more targeted audience in the Facebook Ads Manager.